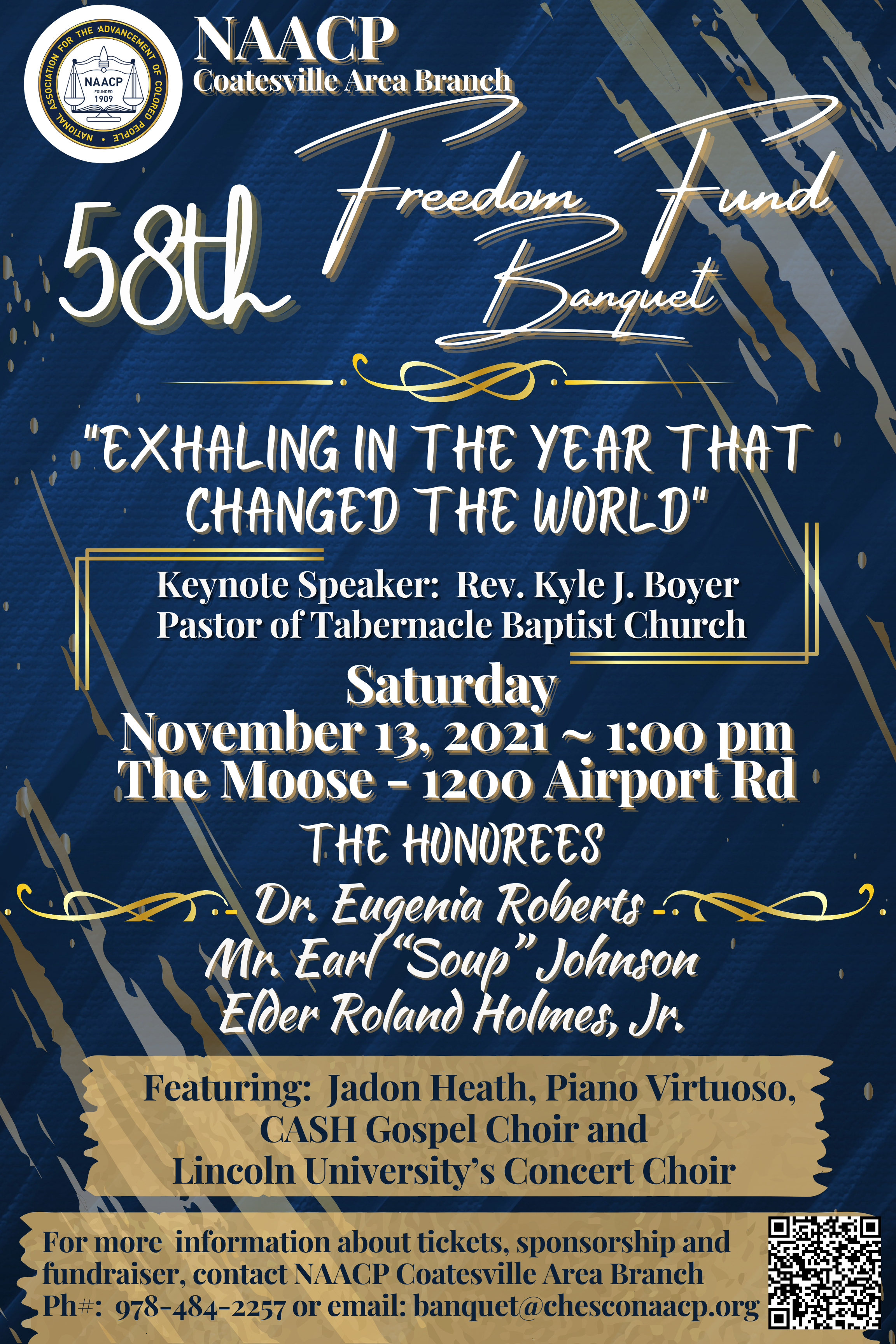 As you may know, the Freedom Fund Banquet Committee had planned an all virtual, pre-recorded event.  By popular demand, following Pennsylvania and CDC guidelines, we are providing an in-person as well as a live streaming event. The event will take place at the Coatesville Moose, 1200 Airport Road at 1:00PM.
You may purchase tickets at Tabernacle Baptist Church, 819 Coates Street from 11:00am – 1:00pm on Friday 10/15, 10/22, 10/29 and 11/05/2021.
When purchasing tickets, individuals must indicate in-person or live streaming as there is limited seating. Those live streaming will still have their choice of meals and establishments.
To be clear, if you, your family, or friends prefer to watch from home, there will be a meal voucher with the purchase of each ticket. The voucher can be redeemed on November 13th and no later than January 31, 2022.  A list of local participating restaurants and menu options will be provided for your convenience.